Galleria dell'Accademia
Galleria dell'Accademia
Via Ricasoli, 60, Firenze

Opening time: feriali e festivi 8.15-18.50
Telephone: 055-0552388609/612
Fax: 0552388609
Price: € 6,50
Tourists' rate. If you've been here vote it!
0 votes to date

Fondata per volontà del Granduca Leopoldo di Lorena nel 1784, essa occupa attualmente vari ambienti appartenuti un tempo all'ex ospedale di San Matteo e all'ex convento di S. Niccolò in Cafaggio. Attualmente ospita, oltre alle celebri opere michelangiolesche, un importante nucleo di dipinti del Trecento e del Primo Quattrocento e opere di artisti del Primo Cinquento. Interessante,inoltre, la collezione di gessi di Lorenzo Bartolini e di Luigi Pampaloni. Prossimamente entrerà a far parte del percorso espositivo anche la collezione storica di strumenti musicali del Conservatorio Luigi Cherubini.
Copyright:
Fonte Beni Culturali
Rating of Grand Hotel Baglioni

Map and direction informations from "Grand Hotel Baglioni" to "Galleria dell'Accademia"
Going with Public Transport?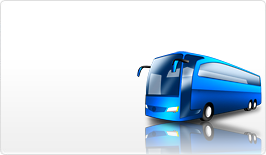 Click here for details on going trip
Click here for details on return trip
Back to Search Page
Back to Search Page
Offers and services for you